What is a branding photoshoot?
It's more than just headshots. Behind every small business or brand, is the one who does it all. That's right, YOU and your people! You are your brand. You are the face of your business. People want to know the person behind the screen and behind the business.
​
Branding photography is photos that capture you and your brand to use on social media, your website, or marketing materials to showcase who you are and your brand! This visually shows your audience who you are, what you do, and the business you're in. It's how you can not only promote your business, services, or products, but yourself also. People are what sell things. Your online presence matters. What better way to sell your brand through visual content?
​
Your branding session will consist of a variety of photos of you, your team, your products, show some behind the scenes, and you in your natural element - doing what you do best! Being a #BOSS!
Why is branding important?
Builds trust with your audience.

Shows authenticity.

Builds credibility.

Create more meaningful connections with others.

Increases confidence.

Showcases your personality.

Your uniqueness stands out from other businesses.
​
People crave connection and knowing who they're working with. They want to see and know more of you! Don't be afraid to show who you are online. This helps others feel like they can connect with you on a personal level, which is what relationships and a successful business it all about! Share your strengths and weaknesses. Share your goals and dreams. Share your hopes and values. Share your mistakes and successes. Share "a day in life" and behind the scenes. Share what you do and why you love it!
​
This helps people already feel a sense of connection and trust with you before even talking business. With how important social media and having a user-friendly, yet modern looking website is today, it's also important to have the right content, and to tell your story.
Jess Mears
Digital Nomad / Traveler
Jess is an avid traveler, future space tourist, and believer in taking control of your life. While she was visiting Michigan, we spent the day in downtown Grand Rapids! We went to Rise Authentic Baking, Samantha Joy Studio, the Choice One Bank wall, and the Blue Bridge!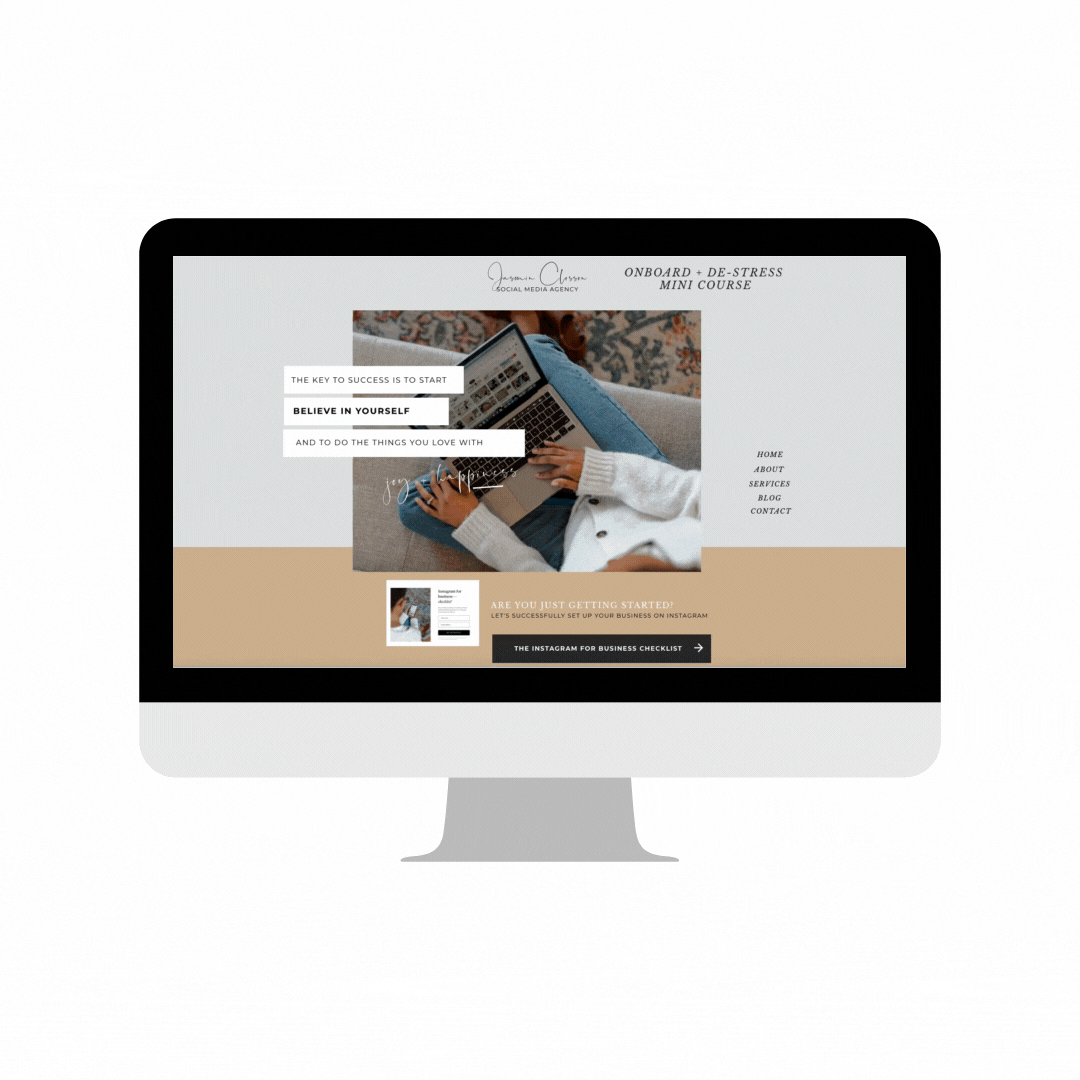 Jasmin Lee Co.
Business Consulting / SMM
Jasmin is one of my sweet, loyal clients that frequently has brand shoots. We've done photoshoots at the beach, co-working spaces, and more!
At The Table Nutrition
Consulting


Certified Health Coach
Ellen is a registered dietician helping people discover the benefits of a healthier lifestyle and how food can be used as medicine. We had an amazing space for her session! The Gathering Space at Gather-d was perfect for bringing her vision to life!
Kndl Consulting




Career Coach
Kendal's brand session really showcased her personality! We wandered around Grand Rapids and went to Rise Authentic Baking, the Lions + Rabbits mural, Lyon St. Cafe, and the JW!
Leo + Laine




Digital Branding Agency
Spent the day with the best team over at Leo + Laine for a branding photoshoot day! Even businesses that do branding photoshoots for their own clients, need their own branding photos too!
A one-time branding session.
​
Includes:​
Up to 1 hour

1 location (multiple "spots")

Unlimited photos

Film 1 reel

3-4 outfits

Headshots included

Questionnaire

Prep Guide

Strategy talk video call

Complimentary social media review
This may be used all in one day, or it may be split between days! Travel fees apply to each date/location if applicable.
​
​Includes:
Up to ​3 hours

Up to 3 locations (4 depending on distance and time spent at other locations)

6 outfits give or take

Unlimited photos

Film 2 reels

Headshots included

Questionnaire

Prep Guide

Strategy talk video call

Complimentary social media review
All packages come with edited, digital, high resolution images where you can easily download your gallery via Pixieset. Print releases available upon request.
​
Additional travel fees may apply.
​
A $50 non-refundable retainer fee and signed contract secures your session.